High Security Keys Tacoma, WA – City Locksmith Store
High security keys provide two important benefits over regular keys. First, as the name suggests, they provide added level of security over regular locks. Second, they cannot be easily duplicated, so chances of illegal entry using duplicate keys is reduced considerably. High security keys have a complex structure and you need a team of locksmiths that know how to work with complex structures. If you are in Tacoma, WA and need high security keys for your home or office, simply call City Locksmith Store and we will craft high security keys of the best quality for you.
At City Locksmith Store we not only make new keys, but we can repair existing ones as well. Some locksmith firms find it difficult to duplicate high security keys but with our team of skilled locksmiths and access to latest tools and gadgets, we can copy any kind of key, no matter how complex its structure.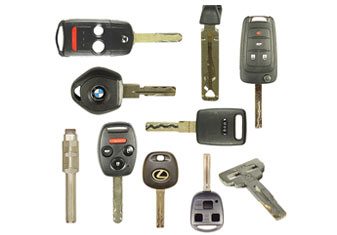 Need High Security Keys, Contact Us!
Our technicians have created many types of high security keys over the years. Need a transponder key for your car or a master key for your office or high security laser keys? Our technicians will craft one for you without much trouble. You can expect our team to craft a new key for you right at your location as we have all the necessary tools available in our mobile locksmith vans.
Losing any kind of key is very common and if you don't have a spare then it can cause unnecessary trouble. Especially in the case of high security keys as they are difficult to duplicate. But if you need a spare, simply call us. We can duplicate any kind of key of all sizes and shapes.
Key Cutting Proficiency:
An amateur locksmith firm will not be able to properly cut a key for you and you will experience difficulty in locking or unlocking the door. Key cutting requires a lot of precision and if you don't make the right cuts carefully at each corner, then it will not open the lock seamlessly. At City Locksmith Store we use the right tools to carefully cut new keys for you so that you don't have to go through any trouble later on.

Our professionals are well-trained to provide high security key making services with high customer satisfaction and that too at affordable rates. Whenever you need a specialist for your locksmith needs in Tacoma, WA area, call us at 253-733-5813