Business Locksmith Tacoma, WA – City Locksmith Store
City Locksmith Store provides custom locking solutions for various businesses such as restaurants, office spaces, assisted living centers, banks, etc. We create locking solutions based on your needs and budget. You can use our services for installation of high - security locks, advanced locks like keypad locks, quick repairs, installation of push bars and much more. Along with that we also provide emergency locksmith services for when times when you need quick assistance at odd hours.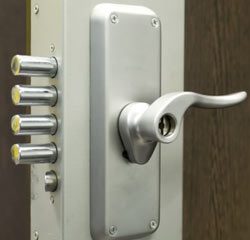 Why choose us?
City Locksmith Store is the preferred choice for businesses all over the Tacoma, WA area. We are known for our use of advanced locks and high - security keys and locks. Our technicians will work closely with your security team if you are a big corporation or work with you directly if you are an owner of a small business, to discuss your requirements and budget. After zeroing down on the requirements and budget, our team will carefully scan the premises and the neighboring areas and based on their analysis they will make recommendations. Because of this close relationship with the client and our dedication to making sure that there is no shortcoming in the security of our business, City Locksmith Store has been time and again lauded as the best locksmith company in the Tacoma, WA area by our clients.
Here are some of our most sought-after business locksmith services we provide:
Master key system: A master key system eliminates the need to carry a bunch of keys. You just need a single key for every lock in the building. For businesses that want to restrict entry, they can install a combination of master and sub-master key systems, so that only a select few can operate the locks.
Periodic checks: It is important for a business to maintain the quality of the locking systems as any lapse in the security can lead to damage and big losses. That is why City Locksmith Store offers its business locksmith clients periodic analysis of their locks at affordable prices.
High-security locks: Installing high - security locks not only enhances the security of your business premises but also gives you the control of who enters the building and who doesn't.

Advanced locks: We also install high quality advanced locks such as digital locks, keyless entry locks and keypad locks that provide higher utility and greater security for commercial clients.
So if you want top quality business locksmith services in the Tacoma, WA area, simply call us on 253-733-5813, we will be happy to help you.