Auto Locksmith Tacoma, WA – City Locksmith Store
If you lock yourself out of your car, it can turn out to be a very tricky situation. It may seem like an odd occurrence but when it does happen, it can cause unwanted trouble and frustration at the same time. You might be stranded in a deserted place with no help in sight and even repeated calls to your car dealer are not yielding any fruitful result. So what do you do in such a situation? For reliable assistance during a lockout, call City Locksmith Store. We serve anywhere in Tacoma, WA and the best part is we are available 24/7. So, the next time you are locked out of your car you know who to call.
Why City Locksmith Store is better than your vehicle dealer?
If you think only your car dealer can arrange a spare key or unlock a jammed lock for you then you should definitely read further. Locksmiths can do the same work that your dealer will do but at a cheaper rate and take less time to do so. A car dealer's main line of business is selling cars, a specialty service like key making or unlocking a door is not part of their core business, which is why they charge more. But that is not the case with locksmiths. You can get in touch with City Locksmith Store if you need any kind of auto locksmith assistance.
Leave the challenges to the experts:
It is important for a locksmith firm to update their offering to match the ever changing landscape of automobiles. New vehicle models are launched often and we get better and more updated lock and key mechanisms with it. We train our technicians and help them adapt to the latest technological changes as soon as they are available. We provide a wide range of auto locksmith services such as: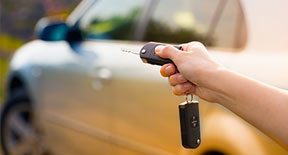 Lost key replacement – Get an exact replica of your car keys, no matter what type they are
Lockout assistance – We can get you out of a locked car
Lock repairs – Call our experts to have a look at your malfunctioning locks
Key cutting service – Our experts can cut new car keys on site
Ignition repairs – We can repair any ignition problem and replace ignition switch/cylinders
Call us on 253-733-5813 to hire an auto locksmith today.